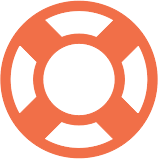 LIFEGUARD SERVICES
Require lifeguards for your aquatic event or facility? We have a database of professional lifeguards for:
– Swimming Pools
– Events
– Pool Parties
– Open Water

LIFESAVING COURSES
Be lifesaving trained –
We provide various lifesaving courses and training such as:
Lifesaving 1 2 3, BM, AM, Pool Lifeguard, Patrol Lifeguard, Bronze Cross, Silver Cross, CPR, Senior Resuscitation.


WATER SAFETY
Concerned with the water safety at your aquatic premises or events?
We provide professional water safety advice for swimming pools / beaches and events.